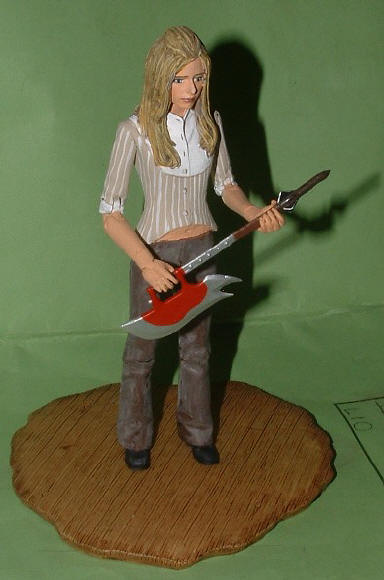 Buffy from "Chosen"
This is Buffy from the Season 7 Finale "Chosen". When she is discussing her plan with the Potentials about making them all slayers.
Buffy is made from a Buffy 2 upper body and head with Willow Legs. I sculpted the top of her shirt and sleeves and then sculpted her short new hair style.
I painted Buffy with colours the are episode specific. giving her very colourful jeans and a red top with sparkles and a necklace.
I painted Buffy with a flesh tone and then painted her hair with multi tones, like her new hair style has. I painted her shows to look like open end sandals.
Buffy was never sold, so she became my CHOSEN BUFFY.